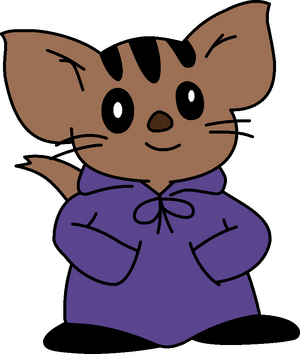 Mingle
is a meek, sensitive sugar glider and Weather's constant companion, who was often involved in the children's adventures; particularly when his airborne/gliding capabilities could come in handy, such as when the children were learning how to fly hang-gliders.
Appearance
Edit
He often wears a dark-purple cloak (the inside was more reddish) and black shoes. For swimwear he has dark purple trunks.
Personality
Edit
As mentioned before, he is meek and sensitive.